Safeguarding at Aberford C of E Primary School
2021/2022
"Safeguarding and promoting the welfare of children is everyone's responsibility".

(KCSIE, p4)
Aberford C of E Primary School is wholly committed to safeguarding and promoting the welfare of children and expects all staff, volunteers and visitors to share this commitment.
Safeguarding the welfare of children is of paramount importance and is the school's first priority. We endeavour to provide a safe and welcoming environment where children are respected and valued. We want our children to be able to shine as individuals and reach their full potential. We will act quickly and follow our procedures so that children receive effective support, protection and justice. Through our day to day contact with pupils and direct work with families, school staff have a crucial role to play in noticing indicators of possible abuse or neglect. Parents should be aware therefore that, where it appears to a member of staff that a child may have been harmed, the school is required to report the concern to Social Care Direct. This is part of local child protection procedures.
All staff will respond appropriately to:
Significant changes in a child's behaviour
Deterioration in their general well-being
Unexplained bruising or other signs of possible physical abuse
Signs of neglect
Comments children make which give cause for concern
Safeguarding is everyone's responsibility. The following staff have specific responsibility for safeguarding and child protection: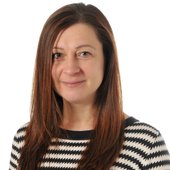 Nicola Crossley
Headteacher
SENCO & Designated Child Protection Officer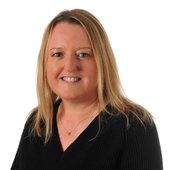 Joanna Warner
Assistant Headteacher and Class 4 Teacher
Designated Safeguarding and Child Protection Officer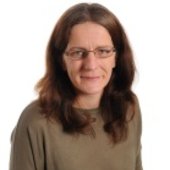 Sarah Goddard
School Business Manager
Designated Safeguarding and Child Protection Officer
As a member of the public, if you suspect that a child or young person is being, or is at risk of being significantly harmed as a result of abuse or neglect, you must report this immediately.
During office hours (9.00 am – 5.00 pm) call the Duty & Advice Team on 0113 376 0336 (option 2)
Out of office hours (evenings, weekends and bank holidays) call the Children's Emergency Duty Team (EDT) on 0113 5350600
If you believe a child is in immediate danger and at risk of harm call the police on 999
Prevent Strategy
How does the Prevent Strategy apply to schools?
The UK government has placed a legal duty on schools to have due regard to the need to prevent people from being drawn into terrorism. This means all schools have a duty to safeguard children from radicalisation and extremism. Our Designated Prevent Lead is Mrs Crossley.
Many of the things we already do in school help children become positive and happy members of society and many of the practical steps we take to implement our effective safeguarding systems help us to understand the needs of the community we serve.
In school we:
risk assess on a case by case basis to identify the most appropriate referral level

have protocols for ensuring visiting speakers are vetted, suitable and appropriately supervised when in school

receive training that provides knowledge, awareness and the skills to confidently challenge negative attitudes and stereotypes

ensure our children are safe from extremist material when accessing the internet and other IT facilities in school through robust filters

provide a safe place for pupils to talk about issues so they can better understand how to keep themselves safe

teach a broad and balanced curriculum that prepares pupils for the opportunities and responsibilities of life today

teach children about the importance of making wise behaviour and learning choices

teach children about the importance of community and about being curious to learn from others' differences as well as similarities
Advice for Children
If someone is hurting you, doing things to you against your will or being mean to you, tell someone: your parents, your friends, trusted teachers or other staff at school. You should also speak to us if you are worried about someone else – a child or an adult.
A
t Aberford C of E Primary School, the staff with special training to help you to keep safe are Mrs Crossley, Mrs Goddard and Mrs Warner. You don't have to speak to those members of staff; any adult in school will be able to help you.
If you don't wish to speak to someone in school, you have other choices.
If you are being bullied online, or if you have any concerns about things on the internet, speak to a trusted adult, call the police or click on this link.
Technology is moving quickly.
Online-Safety is an important part of keeping children safe at Aberford C of E Primary School. We have extensive security measures in place in school, which are monitored both internally and externally, to help safeguard pupils from potential dangers or unsuitable material. Any Online-Safety incidents are recorded and managed. Online-Safety is taught to all pupils explaining and demonstrating how to stay safe and behave appropriately online.
We can only be successful in keeping children safe online if we work with parents to ensure the Online-Safety message is consistent. It's vital that parents/carers, teachers, anyone supporting the learning of children today are up-to-date with new technologies and actively look for resources to help ensure that children are using technology, including the internet, safely. It is important that parents speak to their children about how they can keep safe and behave appropriately online. Please visit our Online Safety page, which is constantly updated with parental support guides however, if you have any concerns about your child's online safety, please see a member of staff as soon as possible.
Safeguarding documents
Key Websites
The following websites are useful links to offer guidance and support for parents and children.
The Market Place Leeds – The market place offers a range of services including one to one support, counselling, group-​work and our drop-ins. All of these services are delivered by our Youth Work Service and Counselling Service and are free, confidential, and available for 11 – 25-year-olds in Leeds.
Childline — Offer support, advice either online or on the phone anytime.
Thinkuknow — Thinkuknow is the education programme from CEOP (Child exploitation and online protection) A UK organisation that protects children both online and offline.
Mindmate – Children of all ages can need emotional support this website provides information, advice and support for children and young people, parents and professionals.
Gingerbread — A UK charity providing expert advice, practical support and campaigns for single parents
Leeds Mind — Information about services for Leeds people experiencing mental health problems, campaigns, and projects.
Barnardos – Willow — a charity working with children and young people who care for another member of their family
Scope – Supporting families with disabled children in Leeds
Kooth - Kooth online counselling wellbeing service Kooth online counselling is a free, safe and anonymous service for 10-18-year-olds where young people can chat 1-2-1 with counsellors, access self-help articles 24/7 and connect with peers through live moderated forums.
leedssupport@childbereavementuk.org- Families and professionals can access our Leeds helpline at 01133 503598 or email
OWLS Bereavement Service- Bereavement support for Children and Young People for 4 to 11-year-olds & families. Tel: 0113 4333737.
Leeds Young Carers -Support for Children who are Carers for a family member
LDVS - Leeds Domestic Violence Service (LDVS) is a partnership of 3 specialist services in Leeds: Leeds Women's Aid, Behind Closed Doors and Women's Health Matters.
Useful links from Safelives including Podcast about Family Courts
Ministry of Justice – Consultation on Improving the Victims' Code